LIGHT NEEDLE THREADER
Model No: RJ-LD01
Spec1: NEEDLE THREADER with LED light
Spec2: with battery X 3 pcs
Spec3 : Yellow handle
Spec4 : Made In Taiwan All includes Internal parts
Features:
Model Number : RJ-TD01
Alt. Part Number : The ligth Needle Threader (SKS)
Fits : All sewing notion operations.
M.O.Q. : 300 CARDS
MADE IN TAIWAN (UNIQUE CHOOSEN)
Details : renjyico1965@gmail.com
BACK TO LIST
MORE Information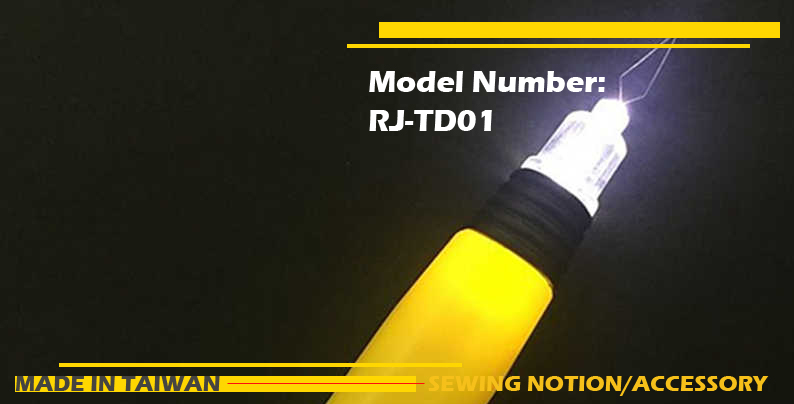 The light Needle Threader (LED type) will includes 3 battery when using.
MODEL : RJ-TD01 (2020 New type)
3 Battery will includes.
Material : STAINLESS STEEL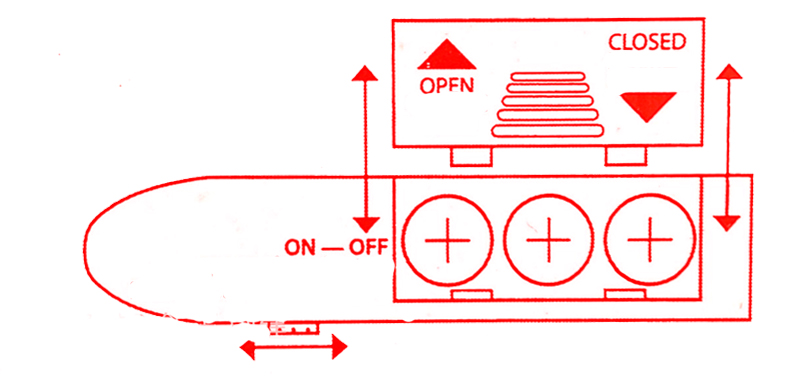 To turn on : Slide switch to ''on'' position.
To turn off : Slide switch to ''off'' postion.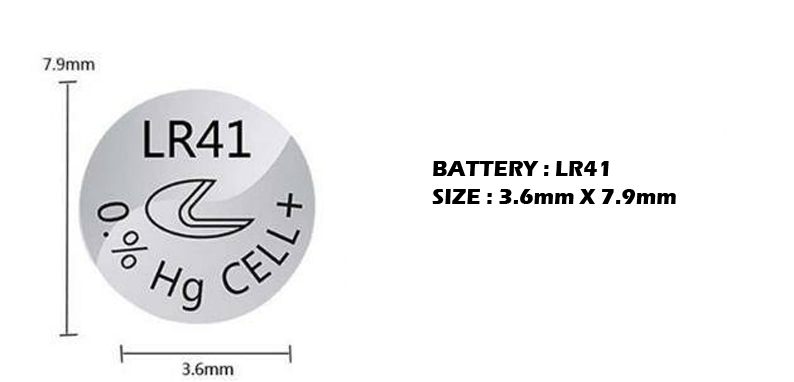 ----------------------------------------------------------------------------------------------------------------
HOW to replace batteries :
Slide battery compartment door open, replace all 3 old batteries with 3 new G3-A batteries.
Install batteries with the plus (+) side facing the top of the battery compartment.
Slide battery compartment door back on securely when finished.
Be sure to use G3-A replacement batteries.
Material specifications -
Metal Ripper : carbon steel nickel plated
Body housing : ABS plastic resion
Top Cap : polycarbonate resin
Protective cover : High impact polystyrene
Bulb : LED
Batteries : Zinc Manganese.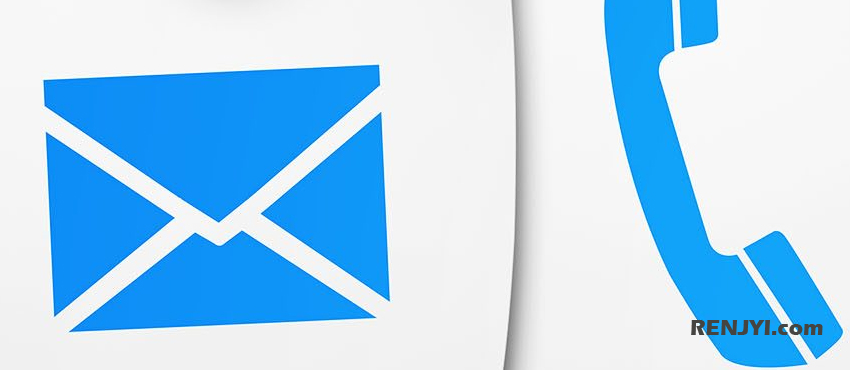 Contact RENJYI ENTERPRISE CO., LTD.
MAIL : renjyico1965@gmail.com
CEO : Calvin Lin

SWEWING FEET FACTORY
SINCE 1965& 1995

Address: No.1-1, Ln. 191, Side Rd., Wufeng Dist., Taichung City 413, Taiwan (R.O.C.) TEL:+886-4-23399706 FAX:+886-4-23323136
Factory & Project Discusscion : renjyico1965@gmail.com Export Department : migolin@naver.com
Copyright © 2020 Renjyi Enterprise Co., Ltd.
拆屋工程